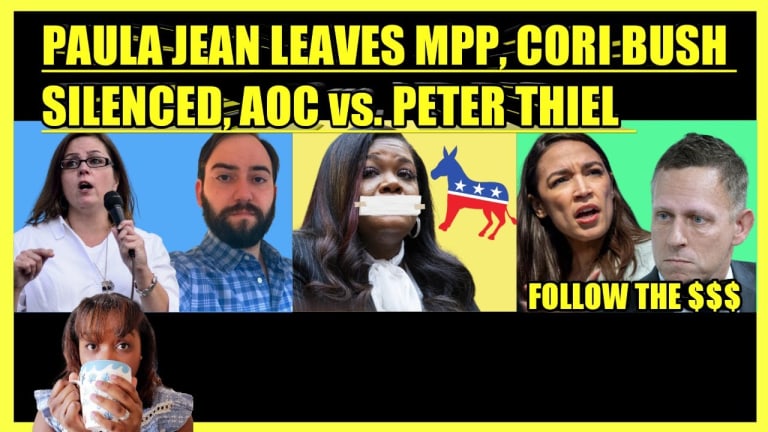 PAULA JEAN SWEARENGIN LEAVES MPP, CORI BUSH SILENCED, AOC vs. PETER THIEL
Paula Jean Swearengin leaves Movement for a People's Party, Cori Bush silenced by democrats, AOC vs. Peter Thiel.
Paula Jean Swearengin has announced that she is leaving Movement for a People's Party. After some of the board members from MPP were removed and recent allegations have come out against Nick Brana, the party's leader, people are starting to question if MPP is the right path forward. Why did Paula leave MPP? Where does Nick Brana stand in all of this? 
Cori Bush has been defending her position on defund the police. Unfortunately, Nancy Pelosi has made it clear to media outlets that the Democratic Party is not in favor of defund the police and she is in disagreement with Cori Bush. Sources are reported that Cori Bush is being silenced and even threatened against supporting defund the police. Why does Cori Bush stand alone? Where are the other members of the squad? Can progressives actually change the Democrtic party?
In a recent interview, AOC comments about billionaire Peter Thiel donating large sums of money to the Republican party. Is there some hypocrisy in reference to billionaire donors? What about billionaires that donate to the Democratic party?
Sabby dives into these stories in this news segment.