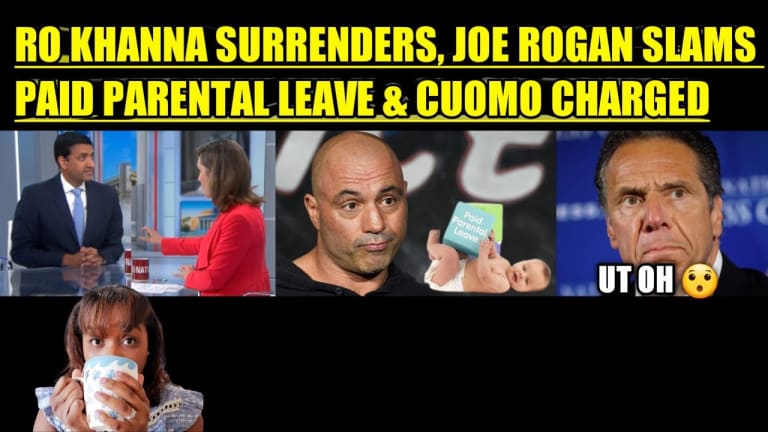 RO KHANNA SURRENDERS, JOE ROGAN SLAMS PAID PARENTAL LEAVE & CUOMO CHARGED
Ro Khanna surrenders to establishment Democrats, Joe Rogan comes out against paid parental leave and Andrew Cuomo is charged.
During a recent interview, Ro Khanna is pressed about the Infrastructure Bill and Build Back Better, and the chances of both bills getting passed. Bernie Sanders is pushing to medical coverage for dental and hearing added to the bills. Will Ro Khanna still vote for the bills even if those items are not included? If these bills pass in the house, will they pass in the Senate? Or will Joe Manchin stop all progress?
Joe Rogan has come under fire from progressives for his recent comments about paid parental leave. On his podcast The Joe Rogan Experience, he mentions that he does not agree the government should give Americans paid parental leave, even though other countries have had this for years. The question remains, should progressives look to Joe Rogan for political advice? 
After resigning as Governor of New York, Andrew Cuomo is now officially charged with sexual misconduct. If found guilty, how long much time could he serve in prison; or will he even serve time? 
Sabby dives into these new stories in this news segment.