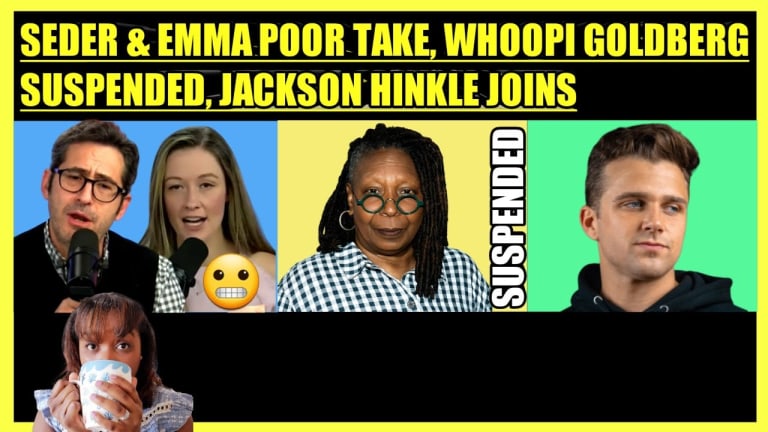 SAM SEDER & EMMA VIGELAND POOR TAKE, WHOOPI GOLDBERG SUSPENDED, JACKSON HINKLE JOINS
Sam Seder & Emma Vigeland poor take about the class divide, Whoopi Goldberg is suspended from The View and Jackson Hinkle joins.
It's been an interesting couple of weeks for Majority Report's Sam Seder. This week, him and his co-host Emma Vigeland make some rather disturbing comments about people who leaving the Democratic party. After the failure of the squad, some progressives have decided to abandoned the two party all together. Is this a Democratic Party issue or is this more about a class divide that exists...even on the left? 
Whoopi Goldberg has been suspended from The View, after making concerning comments about the Holocaust. After issuing a public apology, some are questioning if The Views response, was too harsh. Was suspending Whoopi the right call?
Jackson Hinkle joins Sabby to discuss his debate with Sam Seder and the many concerns of the boutique left. 
Sabby discusses these topics and more with Jackson Hinkle.