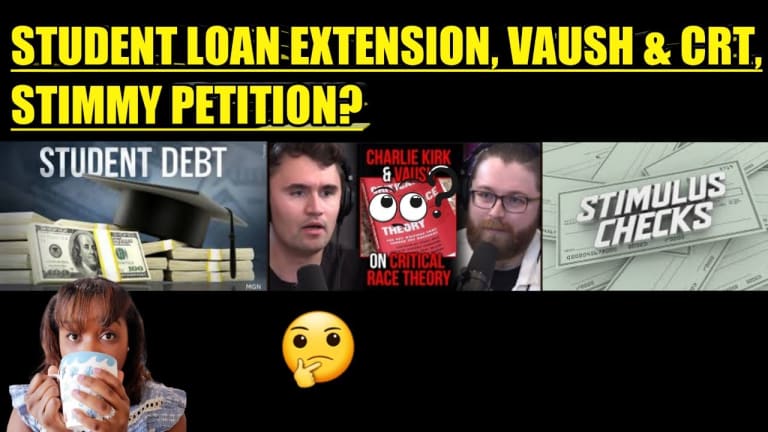 STUDENT LOAN EXTENSION, VAUSH & CRT, STIMMY PETITION?
Student loan extension has been cancelled by the Biden administration. Vaush and Charlie Kirk debate critical race theory and there's a petition for the stimulus check.
The Biden administration has decided not to extend student loan payments past January 2022, even though several Americans are still unemployed. How will this affect millennials and Gen Z generations? Sabby discusses what this means for people who still are not earning a living wage. 
Twitch streamer Vaush debates Charlie Kirk about critical race theory and the topic of reparations emerges. Do Vaush and Charlie Kirk believe in reparations? And if so, who do they think should receive it? How does Sabby feel about this?
There is a petition going around demanding an increase in stimulus payments. Will the Biden administration respond to the demand of thousands of Americans? Or will the American people continue to struggle during this pandemic? Sabby dives into these news topics and more.