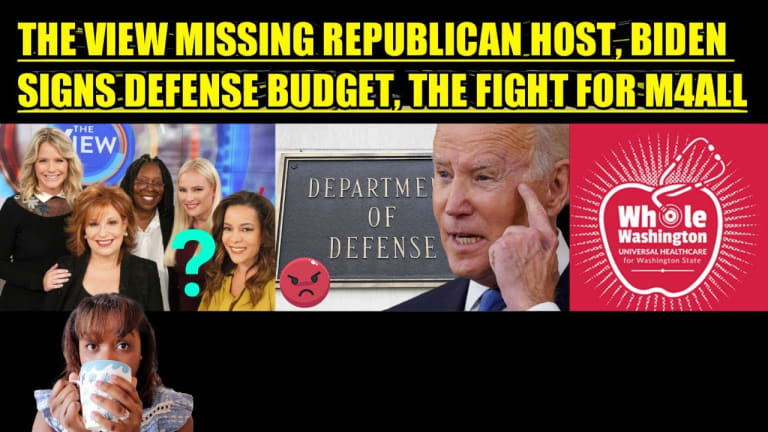 THE VIEW MISSING REPUBLICAN HOST, BIDEN SIGNS DEFENSE BUDGET, THE FIGHT FOR M4ALL
The View struggles to a Republican host, Biden signs $768 billion defense budget and the Whole Washington update on universal healthcare in Washington state.
It appears the talk show The View is struggling to a replacement for Meghan McCain's seat. While a cast of rotating guests filling the conservative seat on the show, it appears none of the hosts have met the requirements the cast desires for the conservative seat. Are the requirements too strict? What does this mean for the future of The View? 
Joe Biden has officially signed the $768 billion defense budget bill. Joe Biden has now given more money to the military industrial complex than former president Donald Trump. How do progressives feel about the Biden administration giving more money to the pentagon and not to the American people?
The fight for Medicare for All continues, but some are looking at doing this through the states instead of the federal government. Whole Washington, a group of healthcare activists in Washington state are fighting for universal healthcare for Washington state. Activist Andre' Stackhouse joins Sabby to discuss future plans. 
Sabby dives into these stories in this news segment.