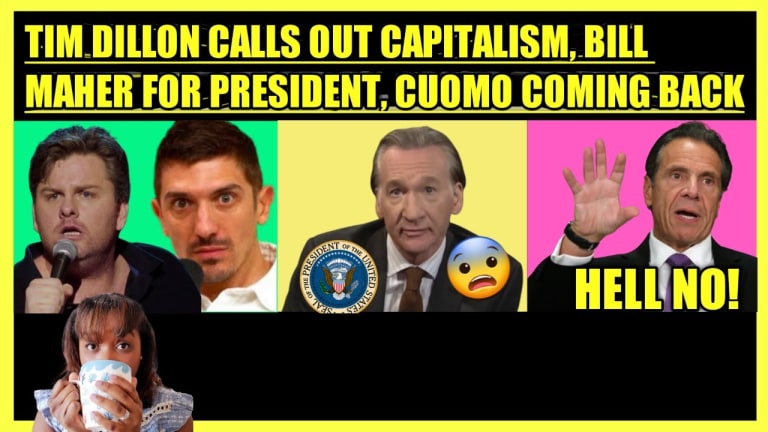 TIM DILLON CALLS OUT CAPITALISM, BILL MAHER FOR PRESIDENT, CUOMO COMING BACK
Tim Dillon and Andrew Schulz debate capitalism, Bill Maher desired for president and Andrew Cuomo may run for office again.
Comedian Tim Dillon has an interesting discussion about capitalism with Andrew Schulz. Tim explains the rise and fall of cities like Detroit; that one city's fall can actually impact the entire country. Andrew sees this as an opportunity for another city to rise. Tim explains the problem with Andrew's logic. What caused the collapse of industrial cities and where does gentrification fit in with all of this? Is the real problem...capitalism?
Republicans are calling for Bill Mayer to run for president. TMZ breaks this story during a time when Joe Biden's poll numbers are abysmal. More people are looking towards celebrities such as the Rock and Bill to run for president. What does this say about the current mindset of Americans? And why would a BIll Maher presidency be problematic?
Andrew Cuomo is contemplating running for office again, but this time he has his eyes on the attorney general seat. Considering Cuomo's allegations of sexual harassments and his cover-up of the nursing home deaths, is this a good idea? And is Andrew Cuomo now the definition of a corrupt politician?