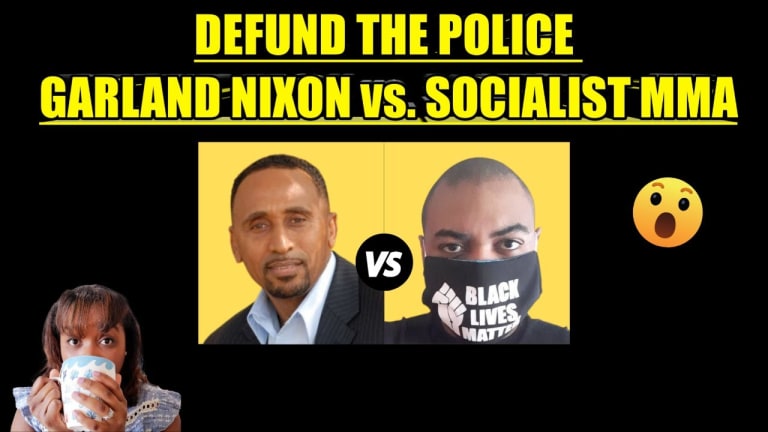 DEFUND THE POLICE...GARLAND NIXON vs. SOCIALIST MMA
Garland Nixon and Socialist MMA debate Defund the Police.
After the Briahna Joy Gray debate with Ben Jealous about defunding the police, the topic has been become hot issue again after trending on Twitter. Sabby moderates a debate between former police officer/radio host Garland Nixon and citizen journalist/co-founder of Revolutionary Blackout Network, Nick Cruse (Socialist MMA). 
Is there a problem with the phrase "defund the police?" Sabby explores this question with Nick and Garland. Is the defund the police a slogan or a demand? And why do some people have an issue with the phrase?
If defunding the police is the compromise, then abolishing the police is the goal. Garland and Nick debate the road the abolition from Ten Demands of Justice. Should we replace police officer with other services that could help the community? Is this idea too radical and if so, is there a problem with being radical?