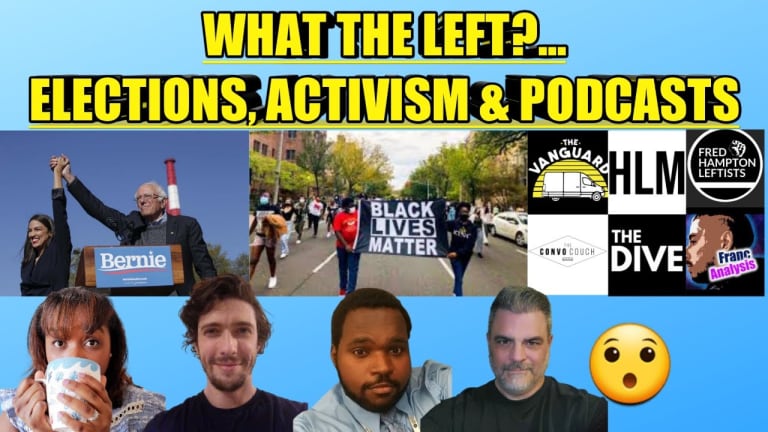 WHAT THE LEFT? ELECTIONS, ACTIVISM & PODCASTS
After Joe Biden wins the presidential election, the left appears to be divided over the next path forward. Should the left focus on elections, activism or podcasts?
Bernie Sanders started a movement during his 2020 presidential campaign. But some have argued that his movement died when he suspended his campaign. Some leftists have decided to find hope in Joe Biden and others desire to continue Bernie Sanders movement and fight for Medicare For All & student loan debt cancellation etc...
Sabby is joined by JB from Revolutionary Blackout Network, Rob Durden from IndieLeft News & Steve Grumbine from Real Progressives, to discuss the divide on the left. 
Is there a strategy for leftists to continue Bernie Sanders movement? Does this movement include electoral politics or should we move past electoral politics? Should we focus more on direct action and mutual aid? Are podcasters in left independent media responsible for communicating this information? This panel discuss all of these topics and more.