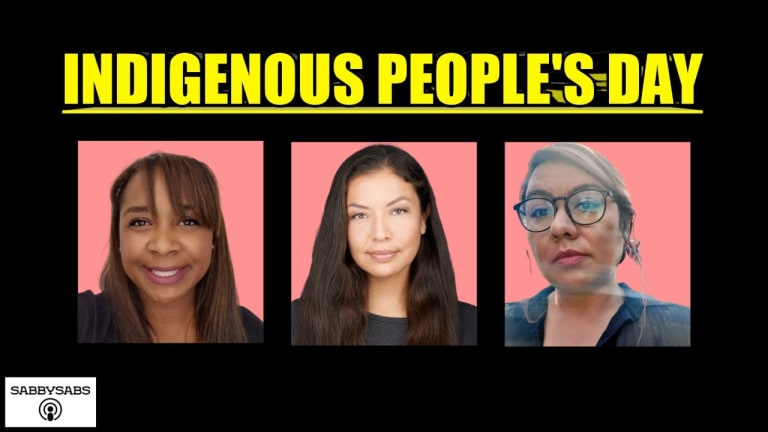 INDIGENOUS PEOPLE'S DAY...LAND BACK, COLUMBUS AND MORE!
Sabby hosts a panel for Indigenous People's Day about the land back movement and the problem with Christopher Columbus.
Delilah and Sharon stop by Sabby Sabs podcast for Indigenous People's Day to discuss the struggles of Indigenous communities in the United States, still present today.
The panel discusses the land back movement, that is seeking to give indigenous people, back their land that was stolen from them by colonizers. What did North America look like before European colonized the continent? 
Even in 2021, indigenous children are disappearing. There is a lack of support from law enforcement to find those children. How could this happen in 2021 and how long has this been going on? The panel discusses the lack of empathy for missing indigenous people. 
And what about the history of indigenous communities? How long are schools going to teach false stories of Christopher Columbus and when will the truth come out?