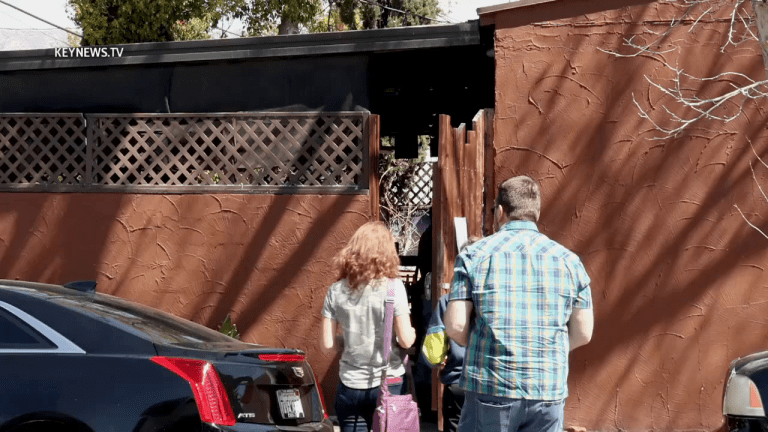 Burbank Tinhorn Flats Open After Padlocked by City
Tinhorn Flats was open for business Thursday after one of the hasps the city of Burbank installed was cut.
Burbank: On March 16th, a Judge granted the City of Burbank permission to padlock the doors at Tinhorn Flats Saloon & Grill in Burbank, CA. The front doors to the building were removed by Tinhorn on the 16th but reinstalled after closing that night. The city of Burbank installed four padlocks and hasps in the early morning hours of March 17th. Three were installed on the front doors, and one on the side patio door. The hasp on the side patio door was cut at around 11 a.m. (according to Tinhorn's Social Media Posts) and the site was open from 12-9 p.m. offering St. Patrick's Day specials. Burbank police and fire departments were called just after 6:30 p.m. for a report of overcrowding at the location. A group of approximately 20 patrons were seen waiting in line outside the location. Burbank police advised management and left the scene. The interview in this video is from Mar. 16, 2021.
​
Edward Tovmassian Photojournalist Network