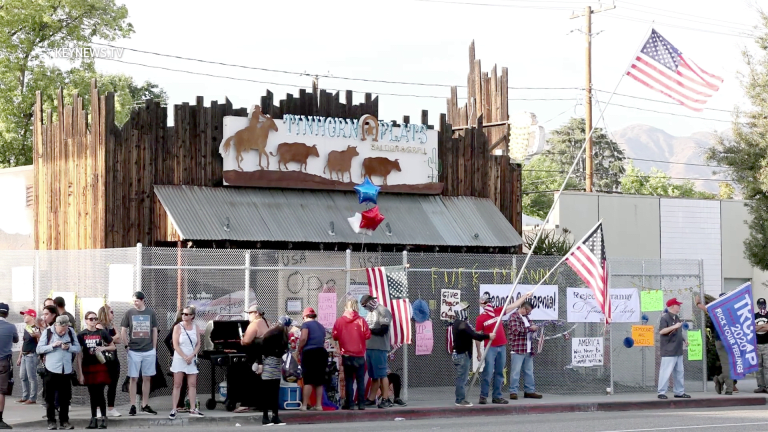 Burbank Tinhorn Flats Protest Following Fence Installation
City of Burbank's latest action against Tinhorn Flats' violations was the installation of a fence around the business.
Burbank: On Saturday, Apr. 10, the City of Burbank installed a chain link fence around Tinhorn Flats Saloon & Grill at 2623 West Magnolia Boulevard. The installation of a fence is the latest course of action taken by the city in a lengthy legal battle with Tinhorn stemming from violations of emergency orders set in place due to the Covid-19 pandemic. Protesters gathered at the site in the afternoon following the installation and were peacefully protesting on the sidewalks. Protesters were waving flags, banners and signs, speaking over loud speakers, and grilling burgers. One anti-protester was seen apparently attempting to antagonize protesters. A protestor was struck by a vehicle while crossing the street in the crosswalk. No injuries were reported. Burbank Police officers were present at the protest.
​
Edward Tovmassian Photojournalist, Key News Network
​