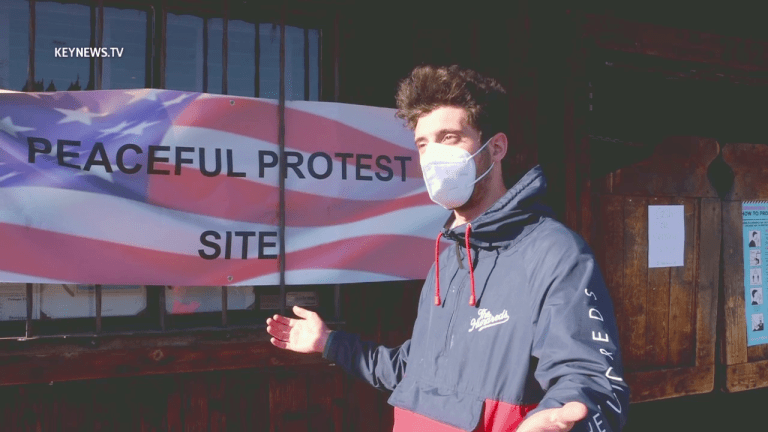 City of Burbank Granted Order to Padlock Tinhorn Flats
First power shut-off, now padlock order for Tinhorn Flats.
Burbank: On Tuesday, Mar. 16, 2021, a judge granted the city of Burbank permission to padlock the doors at Tinhorn Flats. On February 22, 2021, the Burbank City Council voted unanimously to revoke the conditional use permit held by Tinhorn Flats. Tinhorn Flats has been very vocal on their social media that they will not comply.
Previous to the padlock order, a judge authorized the city of Burbank to disconnect the electricity of Tinhorn Flats Saloon & Grill on Friday, Mar. 12, 2021, around 7:00 pm., because they remained open in defiance of a court order that was issued Monday, Mar. 8. The City of Burbank needs to provide the location at least 24 hours notice. The address for the location is 2423 W. Magnolia Blvd, Burbank CA 91605.
In a Key News interview, Tinhorn Flats co-owner Lucas Lepejian said they took off the doors in hope the city doesn't lock up the establishment. Tinhorn will do whatever they need to do to stay in business, Lepejian said. They received only one grant that was only good for about a month and after that there was simply not enough revenue coming in so they took matters into their own hands. Lepejian said they opened up their patio right after Thanksgiving and continued to operate ever since then. He went on to say "all businesses are essential. I want to make that point very, very clear."
​
Edward Tovmassian Photojournalist, Key News Network