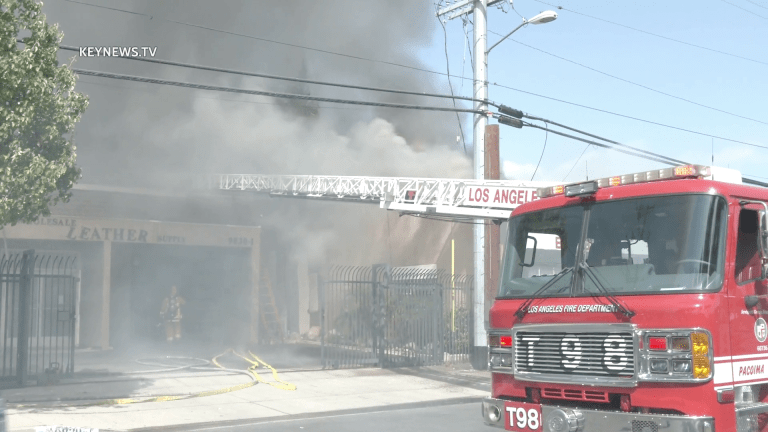 Pacoima Greater Alarm Structure Fire
Firefighters fought stubborn flames in a 4,000 square foot building on North San Fernando Road Saturday afternoon.
Pacoima: Los Angeles Fire Department responded to a structure fire around 3:55 p.m. on the 9800 block of North San Fernando Road on Saturday, May 22, 2021. According to LAFD, the location is an unspecified automotive business in a cinder-block constructed building that was well involved with flames that compromised the structure's corrugated roof. Vehicles on the property were also damaged by the flames. A nearby structure was threatened, but not involved with fire. 
LAFD reported it took 87 firefighters 72 minutes to fully extinguish the flames in the 4,000 square-foot one-story building. There were no injuries reported. The cause of the fire is under investigation.
Keith Johnson Photojournalist, Key News Network