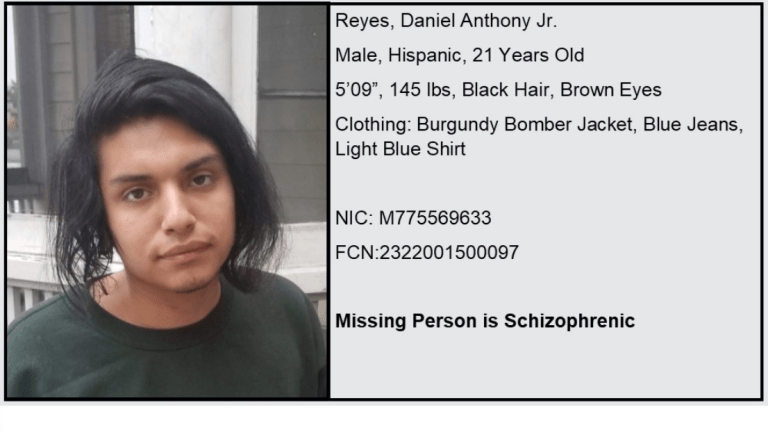 Sheriffs Looking for Public's Help in Locating At-Risk Missing Person
Missing person Daniel Reyes has not been seen since Monday.
Los Angeles: Daniel Anthony Reyes, Jr., who suffers from schizophrenia, was last seen on the 6500 block of Rockne Avenue in Whittier on Monday, January 14, 2020.
Daniel Reyes is 5 feet 9 inches tall, 145 pounds, with black hair and brown eyes. He was last seen wearing a burgundy bomber jacket, blue jeans and a light blue shirt.
The Los Angeles County Sheriff's Department Missing Unit Detectives are asking for help from the public in locating Mr. Reyes. Anyone with information is urged to contact the Missing Person's Unit at (323) 890-5500. Information can be provided anonymously by calling "Crime Stoppers" at (800) 222-TIPS (8477).
​
​