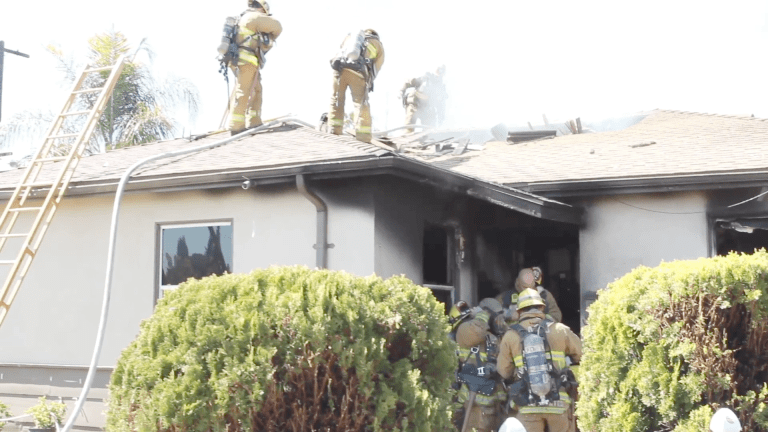 Sun Valley Structure Fire
LAFD protected a neighboring structure as they fought to extinguish a house fire on Wixom Street Friday afternoon.
Sun Valley: On Friday, Mar. 19, 2021, around 12:05 p.m., the Los Angeles Fire Department responded to a structure fire on the 11600 block W. Wixom Street in North Hollywood. Firefighters navigated around live (arcing) wires down, while extinguishing fire inside the home along with burning debris outside the home. Firefighters skillfully protected a neighboring structure to the rear of the burning structure. It took 29 firefighters 14 minutes to extinguish the flames, according to LAFD. There were no reported injuries. The cause of the fire is under investigation.
​
Oscar Sol Photojournalist, Key News Network