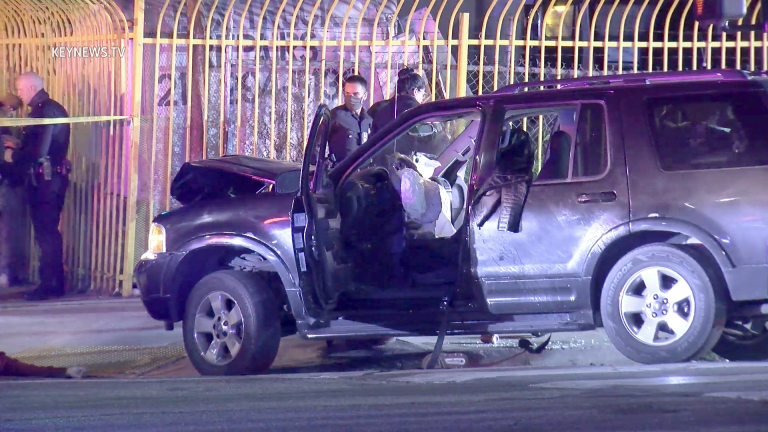 Vermont Knolls Fatal Shooting Crash (GRAPHIC)
One man shot dead while driving northbound on Figueroa, then crashed at 76th Street Sunday morning.
WARNING: Video is classified as Graphic Content
Los Angeles: One man was killed, and another seriously injured when they were shot while driving in their vehicle northbound on Figueroa at 76th Street at approximately 1:15 a.m. Sunday, Mar. 21, 2021 in the Vermont Knolls neighborhood of the city of Los Angeles. According to witnesses at scene, the victims were traveling northbound on Figueroa when they were struck by gunfire and subsequently crashed at 76th Street. The Los Angeles Fire Department responded and pronounced one victim, possibly the driver, dead at the location. The second victim was transported to a local area hospital in critical condition. Los Angeles Police Department 77th division is handling the investigation. No suspect information is available at this time.
​
Zak Holman Senior Photojournalist, Key News Network