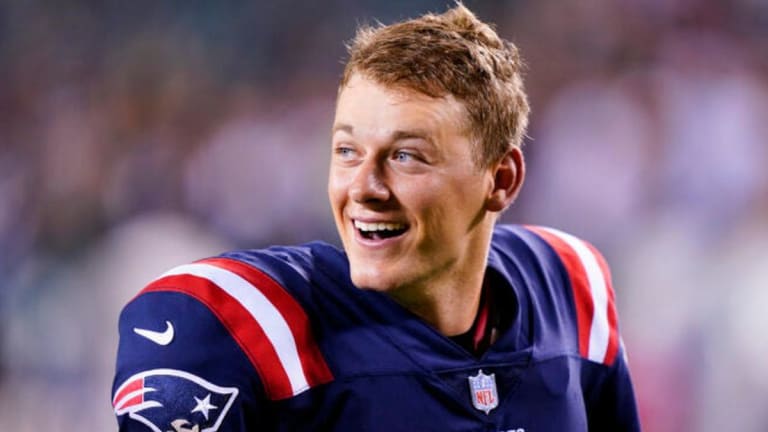 Patriots Quarterback Gifts Entire Offensive Line Bitcoin for Christmas
"Santa Mac did an outstanding job. We got a big haul over here," said offensive lineman Ted Karras.
Mac Jones, the New England Patriots' new quarterback, has gifted the entire team's offensive line Bitcoin for Christmas. 
---
Learn how smart money is playing the crypto game. Subscribe to our premium newsletter - Crypto Investor.

---
Jones, who has been an outspoken advocate of Bitcoin, said that he has been studying Bitcoin for some time and that he had to give it as a gift to his teammates. 
"I've been studying Bitcoin for a while now. This year, I just knew I had to give some Bitcoin to my teammates, so I reached out to Bitcoin Magazine and asked for help on how to give Bitcoin as a gift," Jones said.
In addition to the Bitcoin, Jones also gave his teammates a subscription to Bitcoin Magazine's print edition and free passes to the 2022 Bitcoin Conference in Miami, the biggest Bitcoin and cryptocurrency-related conference in the world.
One offensive lineman, Ted Karras, said that Jones' gifts were a major hit in the locker room too, signaling that many of the Patriots players may also be fans of the worlds' largest crypto. 
"Santa Mac did an outstanding job. We got a big haul over here," Karras said. "I'll let him explain everything that he got, but it was a myriad of items, each one cooler than the next. One of the best efforts, especially by a rookie, to show appreciation."
To help with the gifts, Jones reached out to David Bailey, a fellow Alabama alum and the CEO of BTC Inc., a company that owns and operates Bitcoin Magazine, the annual Bitcoin Conference and a number of other businesses. 
Bailey said Bitcoin Magazine was happy to help the cause because its mission is to make Bitcoin the global currency.
"When Mac told us he wanted to spread the Bitcoin wealth for Christmas, we jumped at the opportunity to support him. Our mission is to make Bitcoin the de facto money of humanity, which means blending it into our popular culture. Bitcoin is for everyone, but the brave, optimistic, and forward-thinking people who see the future are the ones adopting Bitcoin and sharing this important message," Bailey said.