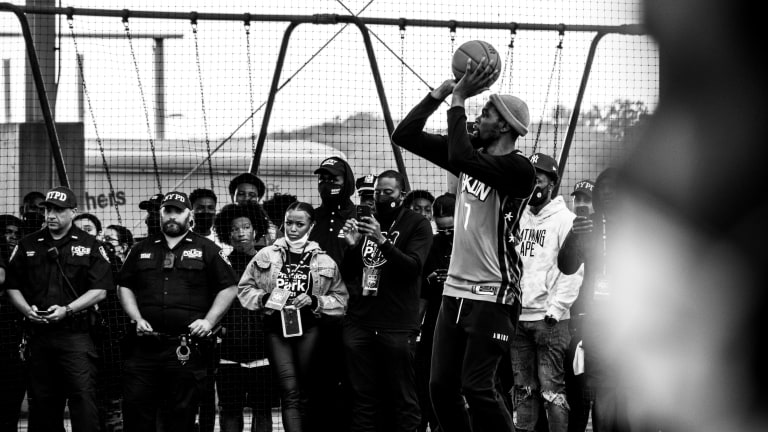 Kevin Durant's Thirty Five Ventures Partners with Coinbase on NFT Project
The project will include storytelling and educational content surrounding NFTs and crypto.
Thirty Five Ventures, a venture capital firm founded by NBA superstar Kevin Durant, has announced a partnership with Coinbase to create new NFTs and educational content surrounding cryptocurrency.
---
Learn how smart money is playing the crypto game. Subscribe to our premium newsletter - Crypto Investor.

---
Kevin Durant and his manager Rich Kleiman both co-founded the Thirty Five Ventures investment group. In 2017 Thirty Five Ventures invested in Coinbase, the largest online crypto exchange in the United States and the only one that has gone public so far. 
The new agreement with Coinbase and Thirty Five Ventures will include Kevin Durant as a collaborator, integrate the Kevin Durant Charity Foundation for philanthropy, and use Boardroom.tv, a media network under Thirty Five Ventures, as a media partner. 
"Thirty Five Ventures will work with Coinbase across several strategic paths, from creating NFT drops to storytelling and content around how crypto empowers everyone, NFT education, and highlighting Coinbase's rapid growth in the industry. Durant and 35V will help unlock creativity and highlight Coinbase's artist and creator-first approach to the NFT marketplace," describes the announcement. 
Rich Kleiman noted how four years after his and Durant's investment into Coinbase, they have turned around now invested in them.
"To think that four years later they have invested in our platform, invested in Kevin, invested in our foundation, I think it's what all good partnerships in the future look like for us," Kleiman said.
He added that his and Durant's investment philosophy has been to invest in what they consider premium brands and that Coinbase has very quickly become what they consider premium in what would typically take a company much longer to do. 
"Historically, premium has meant brands that have been around forever, like Mercedes, Rolex and American Express," Kleiman said. "But in five years, Coinbase has become representative of that era and is in line with our premium brand philosophy. And we're getting into this formalized agreement with a company that is just scratching the surface on where it's going."