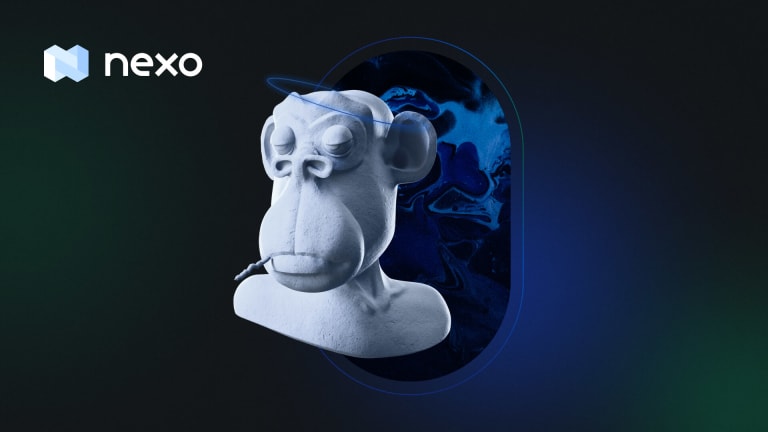 New Service Lets Owners of CryptoPunks, Bored Apes Borrow Against NFTs
It's one of the first such instances of NFT-based financing.
A crypto lender has teamed up with a digital-assets hedge fund firm to offer loans backed by blue-chip NFTs.
Nexo launched the new business line in partnership with Three Arrows Capital on Thursday. It's an affirmation for NFT advocates who have agitated for crypto-based loans, pointing out their prominence in the world of traditional art financing.
To start, Nexo will limit issuance of the loans to owners of exclusively CryptoPunks and BoredApes — two of the most popular and liquid NFT collections in the world. Part of the rationale: the company wants to be able to value an NFT, which is used in calculating the loan issuance, relatively quickly and easily. 
More collections are on tap to be added as the service grows, the company said in a release. Borrowers at launch will be able to receive their financing in the form of ETH or a stablecoin. 
Three Arrows — founded in 2012, one of the oldest crypto hedge funds in the world — has a role in the partnership that includes risk hedging, valuations and liquidations. 
The new service, which Nexo is dubbing its NFT lending desk, builds off the company's recent acquisition of three Bored Apes via a Christie's auction.
The company also said that the lending arm is one of a series of "investment grade" products centered around NFTs that it plans to launch in the coming months. 
"NFTs' potential reaches far beyond art, encompassing ownership, exclusive access, functions, and features. As we continue to discover the full scope of this asset class, services like Nexo's lending will be in high demand to unlock NFTs' underlying value while allowing users to retain ownership," said Nexo co-founder Antoni Trenchev in a statement.