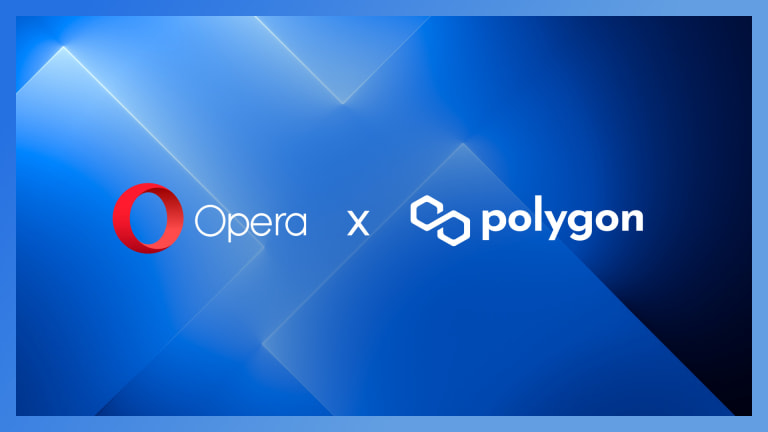 Opera Web Browser Announces Integration of Polygon Network
The over 380 million Opera users now have access to the thousands of decentralized applications on the Polygon network.
Opera, one of the largest web browsers in the world with over 380 million users, has announced the integration of Polygon, a secondary Ethereum layer that allows for significantly faster and cheaper transactions. 
---
Learn how smart money is playing the crypto game. Subscribe to our premium newsletter - Crypto Investor.
---
The integration will occur in Q1 of 2022 and will instantly give the millions of Opera users access to the over 3,000 decentralized applications (dApps) running on the Polygon network. Opera also has a built-in crypto wallet and users of the wallet will now be able to transact the Polygon token, MATIC, natively.
Jørgen Arnesen, Opera's EVP of the mobile division, said that cooperation with Polygon removes the major challenges that Ethereum's slow and expensive transactions cause. He also says that the company is thrilled to give its users access to the dApps available on the Polygon network.
"Our cooperation with Polygon will allow us to remove the biggest challenge that crypto-enthusiasts are now facing: high gas fees and slow transaction speeds. We are thrilled to give access to Polygon dApps and the MATIC token seamlessly and directly in our mobile browser," said Arnesen. 
Some of the dApps that will now be accessible to Opera users include SushiSwap, Curve, Aave, OpenSea, Decentraland, and many more.
Arjun Kalsy, the VP of growth of Polygon, said that Opera's hundreds of millions of users now have access to Polygon's dApp ecosystem and they are delighted to work with Opera.
"With this integration, Opera's hundreds of millions monthly active users will be able to experience Polygon's thriving dApp ecosystem and best in class Web3 technology. Polygon started with the dream of enabling mass adoption of blockchain technology and we are delighted to work with partners aligned with the same vision."