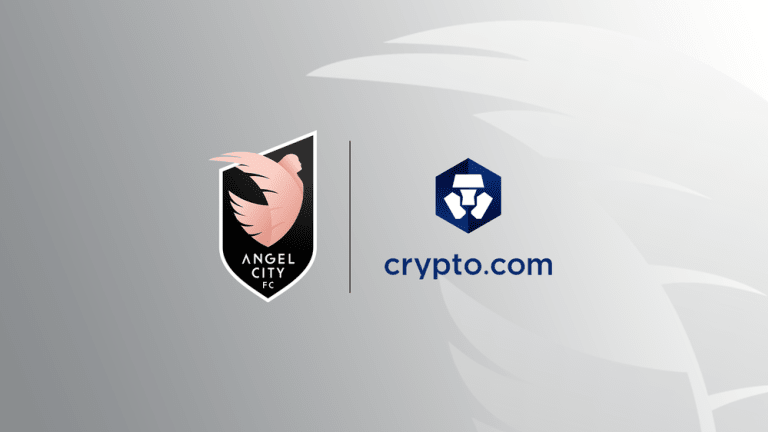 Crypto.com Partners with Los Angeles' Angel City FC
The partnership with the professional women's soccer team will help to educate both fans and players about cryptocurrency, NFTs, Web3 and more.
Crypto.com, one of the fastest-growing crypto platforms in the space, has announced that it is partnering with the National Women's Soccer League (NWSL) team the Los Angeles Angel City Football Club (ACFC). 
Crypto.com will be the team's exclusive cryptocurrency and NFT partner and will support financial education and independence for both players and fans. This announcement came shortly after the company announced it had purchased the naming rights to the famed Staples Center, home of the Lakers, Clippers, Kings and more.
Crypto.com says its goal is to increase both the access and awareness of blockchain technology, cryptocurrency, NFTs, Web3 and more among the team's fans, players and organization. 
Kris Marszalek, the co-founder and CEO of Crypto.com, said that Crypto.com is seeking to build the future of the internet and that the company is excited to join ACFC and deepen its relationship with the city of Los Angeles. 
"We are a community dedicated to building the future of the internet: Web3. Powered by cryptocurrency, Web3 will be more fair and equitable, owned by the builders, creators, and users," said Marszalek. "We're thrilled to be joining ACFC as a founding partner, deepening our relationship with the City of Los Angeles while supporting a team that shares our values and is equally committed to helping people achieve financial independence and self-determination."

ACFC Co-Founder and President, Julie Uhrman, said that the goal for Angel City is to increase equity for women and that it wants women to be involved in crypto and the Web3 innovations happening today.
"Key to Angel City's goal to drive equity for women is to empower them with the tools and resources to be financially independent," said Uhrman. 
"Given the speed with which Web3 and cryptocurrency is changing our world, we want to ensure that women are being brought along on the journey as investors and creators. Partnering with Crypto.com was a natural fit given their leadership in the space and mission to level the playing field with crypto. We are excited to work with them to educate our community and players on crypto and allow our players to use the power of NFTs to connect with and create a deeper relationship with their fans."

Crypto.com has expanded its list of partnerships which now includes UFC, Paris Saint-Germain, the Philadelphia 75ers, the Montreal Canadiens, several esports teams and now ACFC.