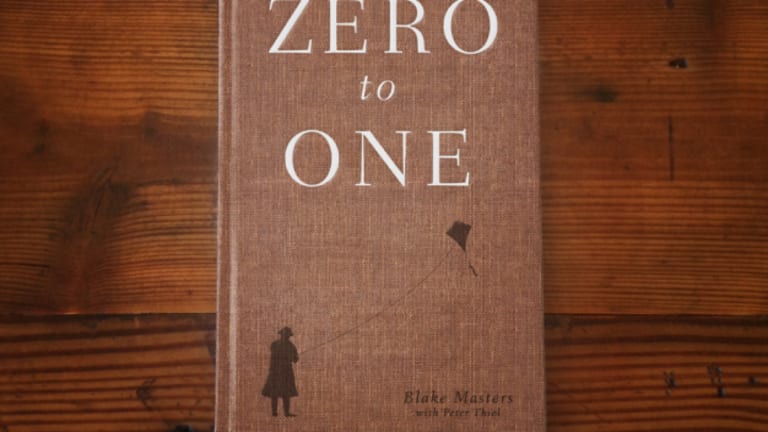 Donors to Arizona Senate Candidate Will Receive NFT
Donors to the campaign of Republican candidate Blake Masters will receive a limited-edition NFT.
A Republican candidate for an Arizona U.S. Senate seat has offered donors a new kind of incentive for contributing to his campaign: an NFT based on the cover art of his new book.
The NFT, which Blake Masters is billing as a limited-edition item, is based on preliminary cover art for his book, "Zero to One." Billionaire venture capitalist Peter Thiel co-wrote the New York Times-bestselling book with Masters.
It appears to be one of the first instances of a candidate for federal office dabbling with NFTs during a campaign — and it's likely other candidates will follow Masters' lead at some point. "Zero to One" was first published in 2014 and has gone through several editions. 
The NFT is based on an early version of the book's cover art, which features a silhouette of Ben Franklin flying a kite. 
The so-called "Origins NFT" will be gifted to anyone who donates at least $5,800 to Masters' Senate run before December 31 of this year, and donors will receive a 50% refund if he's not successful in August of 2022.
The NFT is scheduled to be released sometime in the first quarter of next year to qualifying donors. A signed copy of the book will also be included in packages that go out to qualifying supporters. In addition, there's access to an exclusive Discord serve up for grabs. 
Since U.S. election law limits individual voters to contributions of a maximum of $2,900 for a primary race, the remaining amount is slated to be earmarked for the general election contest.